Capsule Stories is a print literary magazine published once every season. For 2023, we are publishing two editions, a spring/summer edition and an autumn/winter edition.
We are not currently a paying market (someday!), and submissions are always free.
We have a penchant for pretty words, an affinity to the melancholy, and an undeniably time-ful aura. We believe that stories exist in a specific moment, and that that moment is what makes those stories unique.
What we're really looking for are stories that can touch the heart. Stories that come from the heart. Stories about love, identity, the self, the world, the human condition. Stories that show what living in this world as the human you are is like.
New to submitting? Check out our New Writer's Checklist for Submitting to Capsule Stories.
Capsule Stories Submission Guidelines
We accept short stories, poems, and remarkably written essays. For short stories and essays, we're interested in pieces under 3,000 words. You may include up to five poems in a single poetry submission (please send them all in one Word document), and only send one story or essay at a time. Please send previously unpublished work only ("published" includes pieces that have been posted or made publicly available on a blog, website, or social media platform). You may only submit one submission per edition. Simultaneous submissions are okay, but please let us know if your submission is accepted elsewhere. Please include a brief third-person bio with your submission, and attach your submissions in a Word document (no PDFs unless your poetry has very specific formatting, please!).
All writers are welcome to submit, especially writers of color, LGBTQ writers, writers with disabilities, and all writers from marginalized backgrounds.
Contributors who have been previously published in Capsule Stories are welcome to submit. There is no waiting period or restriction on submitting after we've published your work.
Capsule Stories does not tolerate plagiarism. We run pieces through Copyscape to check for duplicate content before sending acceptances.
A note on privacy and safety: You will be asked to enter your mailing address before submitting on Submittable, as this speeds up our acceptance process. However, we want you to feel safe. If you do not want to enter your address into Submittable for privacy or safety reasons, please enter a placeholder and let us know in your cover letter that the address is a placeholder. Likewise, feel free to enter a placeholder phone number as we don't need that info from you.
We are currently reading submissions for our blog and Capsule Stories Spring/Summer 2023 Edition: Lost in Translation.
---
Capsule Stories Spring/Summer 2023 Edition: Lost in Translation
Our Spring/Summer 2023 Edition theme is Lost in Translation. We're looking for stories, poems, and essays about miscommunications and cultural differences. Write about traveling to a new location and feeling a little out of place. Send us pieces about trying to express your innermost thoughts and feelings and grappling with the limits of words and language. Write about studying abroad or visiting a different city, region, or country. Write about connecting with someone despite your differences. We are especially interested in pieces that take place in spring and/or summer and evoke the feeling of those seasons.
Submissions for Capsule Stories Spring/Summer 2023 Edition: Lost in Translation close February 28, 2023, at 11:59 p.m. CT.
Please submit via Submittable.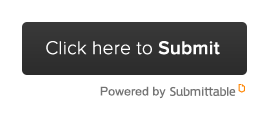 ---
Blog Submission Guidelines
We are currently accepting essays for our blog about your reading life.
Tell us about your reading slumps or the book that you stayed up till 2 a.m. to finish reading. Write about how you read an author's work before visiting their home city or country and how their work framed your travels. Write about how your understanding of a book changed or deepened after hearing the author talk about it. Write about how you started a virtual book club with your friends, how your reading habits have changed by listening to audiobooks, how you managed to read books during the pandemic without access to your library. We're interested in essays that explore the intersection of your reading life and your writing life, or your travels.
We're especially interested in essays that talk about reading the right book at the right time. Tell us about that book that came into your life at the exact right moment in time and how it spoke to you. Maybe it was a book you were supposed to read in college but didn't until years later. Maybe it was a book a friend insisted you borrow. Maybe it was a book that caught your eye in the bookstore even though you knew nothing about it.
We are not able to pay our blog contributors currently, but we will share your work far and wide. We will also link to your website or social media to encourage more people to follow your work or book reviews. Because these essays are for our blog and are accepted on a rolling basis, we have more time to work with you to develop the essay and make it shine. If you're a bookstagrammer interested in writing, this is the perfect opportunity to work with an editor to develop a piece of writing and build your writing portfolio. All writers are welcome, especially writers of color, LGBTQ writers, writers with disabilities, and all writers from marginalized backgrounds.
We're looking for remarkably written essays under 3,000 words on these topics for our blog.
Please submit via our Blog Submissions category on Submittable. Blog submissions are accepted year-round.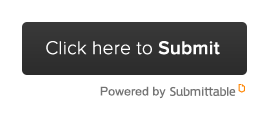 ---
Capsule Stories Contributor Agreement
Each of our contributors must sign a contributor agreement to be published in Capsule Stories. Below are the terms the contributor will agree to:
The contributor will be notified regarding any major edits made to the work(s). Spelling errors, punctuation, and typos will be edited according to Chicago Manual of Style by Capsule Stories at the editors' discretion.
The contributor grants Capsule Stories first serial rights worldwide to publish the work(s) in Capsule Stories's edition in print and ebook formats.
The contributor retains the right to publish their work elsewhere after it is published in Capsule Stories, but they must credit Capsule Stories as the original publisher.
The contributor grants Capsule Stories the right to reprint the work in future collections or anthologies.
The contributor gives Capsule Stories permission to use their words in promotional and marketing materials, both on paper and on the internet. Capsule Stories will always give proper credit.
The contributor understands that Capsule Stories will not pay the contributor.
The contributor will receive a complimentary print or ebook copy of Capsule Stories upon its publication.
If for any reason the contributor's work must be pulled after their work has been accepted, they will notify Capsule Stories no later than one month before the edition's publication date.
Capsule Stories reserves the right to pull the contributor's work from the edition with written notice to the contributor. (The circumstances for this happening are extremely rare and will be used in case of unprofessional, threatening, or illegal behavior from the contributor after their work has been accepted.)
Got a question about our contributor agreement terms? Feel free to reach out and ask!